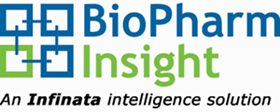 Jeremy Schafer, director of Precision's Payer Access Solutions, weighs in on the concern of payer coverage for Dermira's acne topical treatment.
To read the complete article, see below.
BioPharma Insights
Dermira's olumacostat glasaretil draws payer coverage doubts for acne due to unremarkable Phase II data, Phase III design, cheap options – experts
by Hannah Wilgar and Reynald Castaneda in London
January 16, 2018
Contrary to analyst, management expectations novel MOA unlikely to sway payers
Late-stage study's use of vehicle as comparator detracts from payer potential
Dermira's (NASDAQ:DERM) olumacostat glasaretil may fall short of convincing payers to reimburse the topical acne treatment due to the so far low-impact efficacy data and lack of an active comparator in the ongoing Phase III trial, experts said. In a saturated market, olumacostat glasaretil would be hard to price competitively, and US payers would still prefer less expensive generic alternatives, they added.
According to two analyst reports, olumacostat glasaretil has strong market prospects based on pricing in line with branded topical retinoids and dermatologist interest in olumacostat glasaretil's sebumproduction target. One report stated Dermira countered investor concern over reimbursement hurdles, noting the topical's novel mechanism and the company's market research with payers and dermatologists.
However, experts this news service spoke to said, while olumacostat glasaretil is indeed a welcome novel option,  payers will likely still be skeptical and pricing comparably to branded products is unlikely to be competitive enough. While two experts said coverage with certain restrictions is likely, several others said most plans may not cover the topical treatment at all. Most payers may consider acne a cosmetic issue and, if covered, it would include a high co-pay, several experts noted. Rebates and emphasizing acne's emotional burden may help formulary placement.
Payers are likely to require evidence of patient failure with cheaper alternatives, experts said. Those over 25 years old could be refused cover, though patients with acne-related mental health issues may have coverage, but this would be a small niche exception.
Olumacostat glasaretil's ongoing Phase III trials (NCT03028363 and NCT03073486) are due to complete in March, according to ClinicalTrials.gov, while an analyst report states results are expected in 1Q18. This news service  reported 19 December that even though Phase III's primary endpoint is a higher bar compared to Phase IIb, success is within reach based on the available data and Phase III trials' recruiting theoretically sebum-rich subjects.
Dermira did not respond to a request for comment.
Unexceptional available, expected data a reimbursement barrier
According to the first analyst report, which looked at formulary access of currently available therapies, broad access is likely to be given to novel and differentiated acne medications.
Yet, noted Dr John Powers, professor of clinical medicine, George Washington University School of Medicine, Washington DC, olumacostat glasaretil's novel mechanism — inhibiting sebum overproduction — is unlikely sufficient to sway payers, who are primarily concerned with efficacy data. If Phase III results mirror Phase IIb, most payers will unlikely be convinced for coverage, as midstage data was not too dramatic, said Randy Vogenberg, principal, Institute for Integrated Healthcare, Greenville, South Carolina. For example, Phase IIb top-line data shows high-dose olumacostat glasaretil lead to reduction of inflammatory lesions by 15 (55.6%) versus vehicle group at 10.7 (40%; p<0.001).
Additionally, US payers could be turned off that Phase III uses vehicle as a comparator, instead of an active comparator, noted Jim Furniss, a UK-based pricing and reimbursement consultant. Dermira could run trials with an active comparator postapproval, but this could be at the risk of providing positive data for competitors, added Jeremy Schafer, senior vice president and director, payer access solutions, Precision for Value, Minneapolis, Minnesota. That said, if patients are buying olumacostat glasaretil without insurance, the available evidence may be enough if marketed effectively, Furniss noted.
In general, to improve chances of reimbursement, treatments like olumacostat glasaretil could be priced comparably to other branded products, said Ed Schoonveld, managing principal, Value & Access, New York. However, new therapies are usually more expensive than what is already available, noted Powers. With pricing roughly in line with branded topical retinoids, the second analyst report stated US peak sales could eventually reach USD 50m, which they called conservative, for this USD 1.1bn market cap company.
However, Schafer told this news service even if the treatment is priced lower than branded drugs, it is unclear if this will sway payers, as there are cheaper generics available. Antibiotics and generic isotrotenoin carry reasonable efficacy evidence and will be key competitors for olumacostat glasaretil's reimbursement in certain patients, Dr Arisa Ortiz, director, Laser and Cosmetic Dermatology, UC San Diego Health, said.
There is an increasing number of prescription acne topical gels moving to over-the-counter treatment, which makes reimbursement for new therapies like olumacostat glasaretil even more challenging, said Dr Ted Lain, principal investigator, Austin Institute for Clinical Research, Texas. Although some available acne therapies have limited efficacy, they are very inexpensive, Furniss added. For example, isotretonoin is GBP 1 a day in its branded form — Roche's (VTX:ROG) Roacutane — in the EU.
Insurer pushback likely
Olumacostat glasaretil would probably be covered by insurance plans in the US, said Furniss and Ortiz. However, Schafer noted only some plans would cover it, with Vogenberg adding coverage is unlikely for most as insurers would consider acne a cosmetic disease. Schoonveld said, in general, therapies like olumacostat glasaretil may be covered if it is not too expensive due to the emotional burden of acne.
If covered, the pharmacy benefit drug would be a nonspeciality, either preferred or nonpreferred brand, said Schafer. It would be Tier 3 or 4, Furniss noted, and he and two other experts said manufacturer rebates could encourage a better tier placement. It could go as low as Tier 2 with strong rebates, said Schafer.
Olumacostat glasaretil would include a high co-pay, said Furniss. Schafer agreed, adding that most plans require USD 20-30 co-pay for their preferred brand, in general.
Considering the crowded market, payers will likely require prior authorisation, several experts said. Doctors could thus be less likely to prescribe it due to the burden of paperwork, noted Furniss and Lain. Yet, Ortiz said, paperwork applies to many other treatments, so this may not be too much of a barrier. One way Dermira may get around insurer pushback is through rebate coupons, Ortiz and Furniss added.
If not covered by insurance, patients would be unlikely to pay more than USD 100 for olumacostat glasaretil, which is the out-of-pocket cost of generic retinoids, Ortiz said. The main patient market would be younger patients, so success could ultimately depend if parents are willing and able to pay, Vogenberg added. Patients with more severe acne would try to find a way to pay, but a patient access programme would be helpful to expand this group of patients, Schafer said.
Insurers may refuse to cover those over 25 years, as is often the case for acne treatments, said Schoonveld and Ortiz. In general, Schafer noted, payers only cover within the age bracket the drug was tested in. ClinicalTrials.gov states the olumacostat glasaretil Phase III trial is recruiting patients aged 9 and above. Even with evidence, payers are unlikely to pay for adults, as payers may perceive acne is more of a burden on younger patients, said Dr Jonette Keri, dermatologist, University of Miami Hospital, Florida.
Patients who suffer mental health issues due to acne may be able to access olumacostat glasaretil without having to go through step-edits, even if there are cheaper acne treatments, Schafer said. Schoonveld agreed, explaining acne is a lot more straightforward to treat than mental illness. However, this is likely to be a very small market, said Vogenberg.