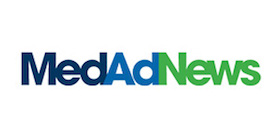 During the recent ISPOR conference, Ross Maclean, Precision Health Economics' SVP, Head of Medical, sat down to talk with Med Ad News' Christiane Truelove on new opportunities for payer access in light of new FDA draft guidance around section 3037 of the 21st Century Cures Act. While Maclean is optimistic about broader, more relevant HCEI communication as a result of the new guidance, he is also cautious: "It's interesting because when I speak to the clients, the lawyers always remind you that nobody has yet received a letter from FDA about 114, and nobody wants to be the first."
To read the complete article in Med Ad News, please click here.
(starts on page 1, skips to page 6, continued on 7 and 8).