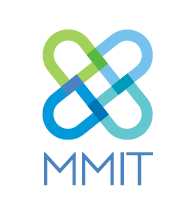 Jeremy Schafer, director of Precision's Payer Access Solutions, details the challenges facing gene therapy reimbursement and offers potential solutions.
To read the complete article, see below.
Gene Therapies Present Challenges, as Well As Potential for Novel Contracting Tactics
AIS Health
The FDA recently approved the third gene therapy ever when it OK'd Spark Therapeutics, Inc.'s Luxturna (voretigene neparvovec-rzyl). And while these therapies hold a lot of promise, they also present a challenge for various industry stakeholders — and not simply due to their high prices. Complex administration procedures for these one-time treatments — which all have price tags in the hundreds of thousands of dollars — are creating challenges for payers, hospitals and manufacturers, all of which are trying to provide access to these drugs while grappling with a reimbursement approach that may be increasingly outdated when it comes to these new treatments.
A couple of weeks after Luxturna's Dec. 19 approval, Spark unveiled three new contracting models for the $850,000 therapy: an outcomes-based rebate arrangement in which payment is linked to short-term efficacy of 30 to 90 days and longer-term durability of 30 months, a contracting model by which treatment centers will not need to buy and bill for the product, and a proposal to CMS to pay for the drug in installments over several years.
Spark said it has agreed in principle with Harvard Pilgrim Health Care, Inc. on the outcomes-based rebate arrangement. In addition, the manufacturer is working with Express Scripts Holding Co. to help offer an alternative to buy and bill. Through that arrangement, rather than the provider purchasing the therapy, as is common with therapies adjudicated through the medical benefit, Express Scripts will provide Luxturna through Accredo Specialty Pharmacy and CuraScript Specialty Distribution, explains Steve Miller, M.D., chief medical officer at Express Scripts. For "our PBM clients, like with Harvard Pilgrim, the value-based contract has bookends at 30 to 90 days and at 30 months."
Miller says that Express Scripts learned from its experience with spinal muscular atrophy drug Spinraza (nusinersen). He notes that Express Scripts is the exclusive provider of the therapy, which costs $750,000 for the first year of treatment and $375,000 every year after that. The condition, he points out, is "pretty rare," and the drug is given intrathecally; "it's not a self-administered, easy drug."
"Many health centers did not want to buy Spinraza" because they didn't want to stock it, he tells AIS Health. It has special handling requirements, and if it's stored improperly or a vial is broken, that center is out "hundreds of thousands of dollars," explains Miller. So Express Scripts offers two ways that centers can get the drug. "We will dispense it from Accredo Specialty Pharmacy" in a patient-specific dose that's shipped directly to the procedure room for administration by a neurologist or other health care professional.
"We also sell Spinraza through our distribution company, CuraScript Specialty Distribution," he says. "We want to make it flexible for however" payers and providers want the drug distributed.
"We'll take the risk of holding the product."
The manufacturer of the first gene therapy also took an innovative contracting approach. When the FDA approved Novartis Pharmaceuticals Corp.'s chimeric antigen receptor T cell (CAR-T) therapy Kymriah (tisagenlecleucel) in late August, CEO Joseph Jimenez said the company had reached "a novel collaboration" with CMS for an outcomes-based approach for the $475,000 therapy.
Lack of Specific Codes Causes Issues
But the second approved gene therapy has had a somewhat different experience: According to a Dec. 14 Bloomberg article, two months after the FDA's approval of Kite Pharma, Inc.'s Yescarta (axicabtagene ciloleucel), only five people have been treated with the $373,000 therapy as waiting lists for the treatment "have grown to at least 200 people, shrinking only as some very sick patients have died." According to the article, "Doctors at the cancer centers blame holdups in getting the treatment paid for by Medicare and Medicaid,…as well as some of the U.S.'s largest insurers." Without a reimbursement code for the drug — and, thus, a guarantee of payment — hospitals have been reluctant to shell out for the therapy.
"The inability to gain a 'guarantee of payment' is inherent to the claim processing process of today, especially when a specific code has not been issued," explains Winston Wong, Pharm.D., president of W-Squared Group. "It is well-known that it takes six to nine months for a specific HCPCS code to be issued." This process, he tells AIS Health, "has not changed. What has changed, which brings this topic to a higher level of sensitivity, is the high cost burden these new medications represent. With the higher cost burden comes the higher cost risk that must be borne by the provider stakeholders. In short, this is not a new situation, only an intensified situation where there is no quick and easy solution."
According to Jeremy Schafer, senior vice president, director – payer access solutions at Precision for Value, "The adoption of gene therapies isn't just complicated by price, but also by the fact that the cost comes all at once. Hospitals are not new to the idea of using drugs without product-specific codes — they do it all the time. If a hospital doesn't get paid for one month of an oncology treatment, it may be out $10,000; but if it doesn't get paid on a gene therapy, the loss could be $500,000 or more. These one-time payments create a level of exposure so high that hospitals may not be willing to take it."
He maintains that "the hospital is in a difficult place, balancing doing what is right for the patient while staying financially viable. On the reimbursement side, hospitals should engage payers and attempt to get information on coverage criteria as early as possible. Once obtained, hospitals should work with the payers to get preapproval, if feasible, for as many patients as possible."
Hospitals Should Take Various Steps
In addition, Schafer recommends that hospitals "should also work with manufacturers on payment options. Hospitals should be frank with manufacturers on the potential for noncoverage and what that may mean for the institution. Hospitals should work with manufacturers to see if alternative payment models, like payments over time or guarantees by the manufacturer if the product is not covered, are possible. On the patient side, the hospital may need to establish a list of potential patients, giving priority to patients in the most serious condition. The hospital may also need to establish criteria for when it will bear risk based on the severity of the patient's condition."
Wong points out that "the CAR-T therapies are a new class of medications. Payers may not completely understand the complete range of cost ramifications, e.g., pre-chemo, harvesting, reinfusion, hospitalization, potential adverse effects (cytokine releasing syndrome), clinical benefit, nor the place in therapy these treatment options represent. Payers need to be educated on the overall process of the CAR-T treatment option.…Payers will also need to be educated on how to identify the appropriate population, as well as to provide assistance in the development of the utilization management criteria."
"In my mind," says Wong, "the biggest issue to deal with will not be the medical necessity of the treatment option, but rather the reimbursement for the treatment process, especially to an out-of-network provider. The national payers will more than likely have national network coverage; however, there will be issues with the regional players."
While restrictions exist on what manufacturers can discuss before the FDA approves a product, there is still plenty of room for companies to hold general conversations with payers around coverage and reimbursement, particularly with these innovative and costly treatments.
Schafer points out that "these types of discussions have been complicated by legal and regulatory hurdles that limit the ability of manufacturers to have commercial discussions with payers prior to approval. However, recent revisions in FDAMA [i.e., the Food and Drug Administration Modernization Act] guidance have provided some greater flexibility" (MAS 11/17, p. 6). He recommends that manufacturers consult not only their internal legal departments but also "outside experts on what discussions may be permissible prior to approval. Once manufacturers have a game plan on what topics are permissible, they should ask the payer for the best window of time to have the discussion prelaunch. As payers vary in their drug review schedules and timing, the answer will vary from plan to plan. However, manufacturers should expect that payers will probably want to understand the product usage, estimated numbers of patients who would receive the product and, naturally the approximate cost. Manufacturers will need to determine how much of this information they can or are willing to share."
According to Schafer, other kinds of information payers want include data on a product's efficacy and safety: "Notably, in what proportion of patients does the product fail? Are there other costs, such as hospitalization or supportive care, associated with the product's use? Is the response durable, or will the patient need the treatment again? Finally, are there potential offsets in future reduced drug use or lower health care resource use due to the outcome of the gene therapy? All of this information helps the payer understand the total cost of care in the disease area and the potential impact on the plan as a whole."
"There is no reason for manufacturers to not have discussions with payers prior to the launch of a new medication," maintains Wong. "The only limitation may be the FDA and what they allow to be communicated prior to 'approval.' The more that a payer knows prior to the release of a new drug is always to the benefit of the manufacturer, especially if it is a new novel class of medications, such as the CAR-T, where there is not only a medication, but also the process of harvesting and reinfusing white cells."
"It is never too soon to educate payers," he asserts.
Miller says Express Scripts has "developed relationships" with pharma manufacturers, and the company is "talking to them well over a year prior to a drug's launch." While the firms "never discuss specific prices," Express Scripts will at least "give them an idea of where we are," he says. Express Scripts, he says, is "pleased with discussions" it's had with companies, and he adds that the PBM may begin talks in late Stage II or Stage III clinical trials in the hope that it is "able to influence the thinking" of drug companies.
He notes that "many of these products will be provided through the medical benefit, which is a steep hill" for these manufacturers to climb because they have to "contract with many, many different health plans." According to Miller, "many health plans wait until they have an actual patient before engaging" with manufacturers.
So what might be some of the contracting models that payers and manufacturers will enter into? For payers, Schafer says, "establishing coverage criteria early and communicating it to the provider network is key. The payer should encourage its provider network to seek approval prior to therapy administration, and the payer should review requests in an expedited manner."
In addition, he continues, "the payer and manufacturer should work out a payment arrangement that spreads risk so that hospitals can move forward and treat patients. Some of the gene therapy manufacturers have made headlines for being willing to bear risk if the product doesn't work. This kind of arrangement may make payers more willing to cover therapy earlier, knowing that if the product fails, the payer won't bear the risk. Another option would be for manufacturers to accept payments over a period of time. This allows payers to spread the risk over time. A payment plan arrangement would also be beneficial if it followed the patient when or if that patient switched to another payer. Payers are always concerned about making significant investments in a drug only to have that member leave to another plan. Having the new plan pick up the payment schedule when a member joins would ease adoption for all payers."
Early Commercial Success Is Important
Finding effective approaches that allow appropriate members to access these gene therapies is particularly important in this nascent industry. "Early commercial success of the first gene therapies will be important to encourage more manufacturers to pursue these life-changing agents," Schafer says. "In order for gene therapies to be successful, there needs to be uptake by health systems and coverage by payers. If these new payment models can spread risk in a way that is acceptable to all stakeholders, it may create a path forward for future gene therapies to be covered. There is likely to be a competitive advantage for manufacturers that are willing to be flexible in payment methods by speeding their product's adoption over challengers."
Contact Miller through Jennifer Luddy at Jennifer_Luddy@express-scripts.com, Schafer via Tess Rollano at trollano@coynepr.com and Wong at w2sqgroup@gmail.com. ✧
by Angela Maas
[/fusion_text][/fusion_builder_column][/fusion_builder_row][/fusion_builder_container]