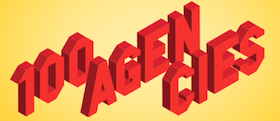 Precision is pleased to announce that both precisioneffect and Precision for Value have been named to MM&M magazine's Top 100 Healthcare Agencies for 2017. The agencies' perennial inclusion on MM&M's best list can be directly attributed to strong quantitative capabilities, outstanding creative, and industry-leading client retention.
Congratulations all around to the team members at precisioneffect and Precision for Value—the people who make it happen!—for inclusion once again, an honor that's becoming an annual tradition.
To read a summary of the year's accomplishments, an interview with Precision for Value's President Dan Renick, and the complete list of Top 100 Healthcare Agencies, please click here. For a summary of precisioneffect's performance, plans, and predictions, as well as an interview with President Carolyn Morgan, please click here.