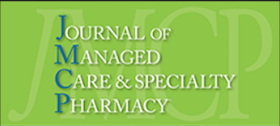 In the current supplemental issue of Journal of Managed Care & Specialty Pharmacy (JMCP), Precision's Jeremy Schafer, Dominic Galante, and Jason Shafrin share results of a recent survey of payers discerning payers' use of value tools in healthcare decision-making.
Deploying Precision for Value's Rapid Pulse survey tool to 28 payer respondents—representing approximately 160 million commercially insured medical lives—the authors probed which value tools payers were using and whether they were using more than one. The team then conducted in-depth interviews with payers who utilized 2 or more value tools in oncology management to gain insights on the perceived benefits and shortcomings of those tools, as well as to identify suggestions for improvement.
As reported in the paper, Schafer, Galante, and Shafrin found that nearly half of payers surveyed use multiple value tools in the drug management process. Interviews identified a number of areas where the tools could be revised to increase their utility to payers.
The article in JMCP, one of the most circulated peer-reviewed journals in managed care, represents an impressive collaboration between Precision for Value's market research team combined with the significant scientific research understanding of Precision Health Economics.
Kudos to authors Schafer, Galante, and Shafrin!
Click here to read the complete article.